About us
CREATING MACHINERY SOLUTIONS FOR THE CORRUGATED BOARD INDUSTRY
Serra is considered one of the leading players in the Corrugated Board Industry
We are a 3-generation family-owned company based in Barcelona (Spain). SERRA has been an innovator and global provider of machine solutions for the corrugated industry since 1948. The company is best known for its die-cutting solutions with fast, reliable and fully customized workflows, especially the SERRAPID quick change die-cutting cylinders. We also specialize in manufacturing other ancillary equipment such as mold storage, mold handling and most recently conveyor systems. 
SERRA is a recognized global leader in peripheral equipment types and installed bases for single-pass digital printing, perfectly tailored to corrugated lines with fast, secure workflows that increase productivity. SERRA is also developing a new series of innovative artificial vision applications for the corrugated industry. We are one of the leading players in the corrugated industry
The concept for the business was founded by Serra's family in a mechanical repair shop in the late 1980s. It was later established as an official family business, at the initiative of Ramon Serra. Talleres Serra was established on June 25, 1981, combining the family vocation with the needs identified in the corrugated sector
Creating key technology machinery all along
1940
ORIGIN
Joan Serra founded Taller Mecánico J. Serra in Barcelona to repair corrugated board machinerymachinery

1981
FOUNDATION
Ramon Serra founded Talleres Serra, SA in Barcelona to create new machinery for the corrugated board industry

2000
MACHINERY
Award 
2013 First Award for the innovation by FEFCO

2010
MACHINERY
Award 
2013 First Award for the innovation by FEFCO

2020
NEW BUILDING
6000 sqm (assembly) 
+ 3000 sqm (manufacture) warehouse 
Award 
2021 First Award for AI Safety 
Application by FEFCO

Vision
We are committed to shaping the future of corrugated board world 
As a leading technology company in the corrugated industry, we have shaped the industry and SERRA holds the No. 1 position in several segments. All members are leaders, ensuring continuous innovation. We shape the future by developing new business models. We anticipate the changing world of packaging by expanding our technology range. Across digital printing, RDC solutions, conveyor belts and AI applications, gain insights to sustainably support our customers in meeting current and future consumer needs.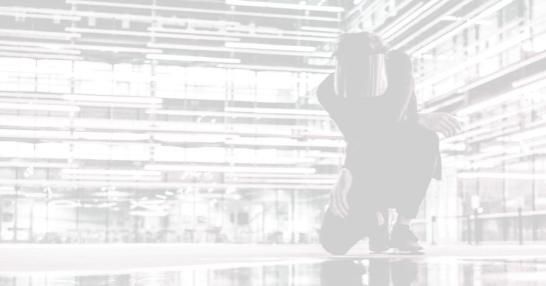 Mision
SERRA pursues a long-term strategy 
Our goal is to become number one or number one in the markets we serve in order to continue contributing to the long-term development of the company. To achieve these goals in the Across digital printing, RDC solutions, conveyor belts and AI applications markets, we base our long-term success on the key pillars of innovation, operational excellence, people and growth. We are dedicated to ensuring operational excellence within our company and invest in people that help us maximize the productivity and satisfaction of our customers. Develop new substrate processing technologies that enhance sustainability. 
We are committed to shaping the future of corrugated board world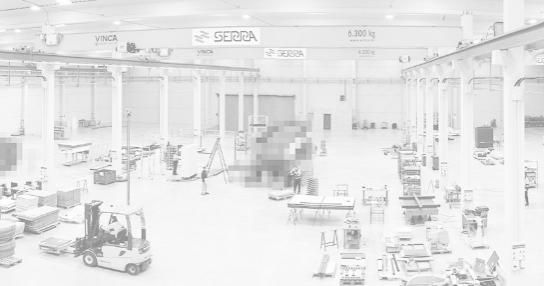 Values
We are one of the world's leading suppliers of corrugated board Industries
Empathy & respect
We nurture empathy in order to understand the challenges facing our consumers, customers, partners and employees. We seek to respect them and resolve their issues. We adopt innovative methods, such as think tanks, so as to meet our clients' requirements.
Excellence & commitment
Our employees are passionate about the quality of our products and eager to satisfy our customers. Quality is not an option at SERRA it's an obsession. We believe that self-sufficiency and the empowerment of each one of us promotes commitment and collective success.
Innovation & entrepreneurs
We dare to face up to the challenges of tomorrow to find innovative solutions that often redefine the standards of our markets. We currently have a large number of patents. Our company's staff organization enables us to make rapid decisions and conduct streamlined business.
Long term vision
We are a family business with the full power to prioritize long-term aims over short-term gains. We incorporate our environmental and social responsibility into all our initiatives, and we are proud, for example, of being the first A.I. safety solution manufacturer awarded by FEFCO.
Company & global network
SERRA provides high-tech machinery, solution and service in over 50 countries. This global coverage is one of the key factors behind his SERRA leadership in the industry. SERRA helps you achieve higher quality, higher productivity and lower operating costs by providing support close to you.
Our service includes:
Produce more efficiently
React to unexpected events
Maintain your investment
Optimize productivity
Countries:
Arabia  
Saudi  
Algeria  
Argentina  
Australia  
Belgium  
Brazil  
Bulgaria  
Canada  
Czech  
Chile  
China  
Colombia  
Costa  
Rica  
Denmark  
Dubai  
Ecuador  
Finland  
France  
Germany  
Greece  
Hungary  
Israel  
Italy  
Japan  
Lithuania  
Morocco  
Mexico  
Netherlands  
New Zealand  
Norway  
Paraguay  
Peru  
Poland  
Portugal  
Puerto Rico  
Romania  
Russia  
Scotland  
Slovakia  
South Africa  
Spain  
Sweden  
Switzerland  
Syria  
Taiwan  
Thailand  
Trinidad  
Turkey  
United Kingdom  
Uruguay  
USA