16 Tips for Decision Making in the Acquisition of a Digital Printer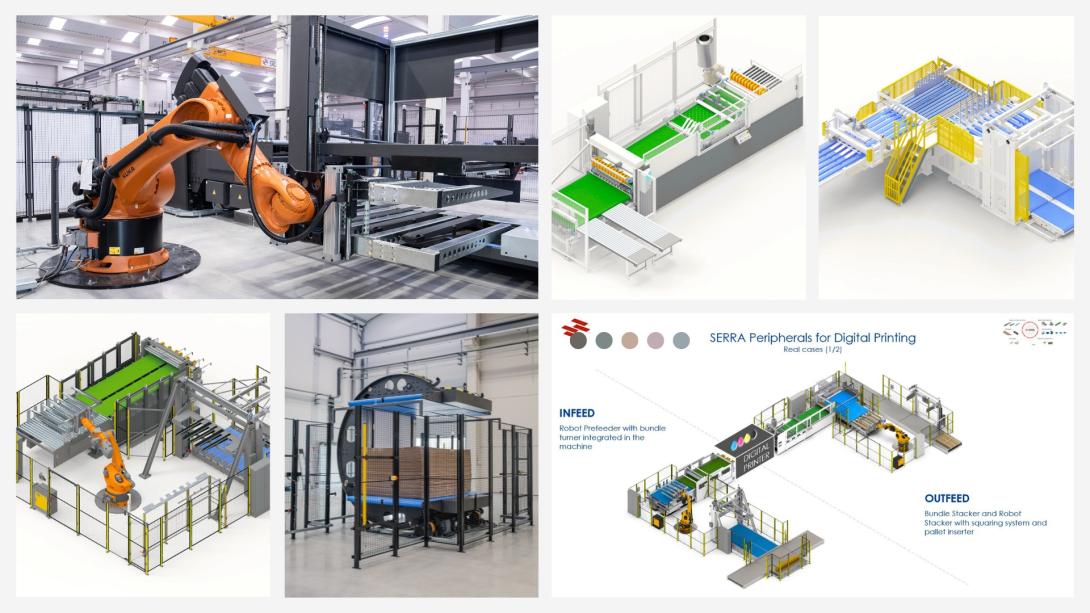 Unlock the hidden benefits of digital printing for the corrugated cardboard industry! Explore our expert tips and key points to make an informed decision when acquiring a digital printer. Don't overlook the significant advantages it brings. Read on to learn more!
Enhance your digital printing experience with cutting-edge technological advancements
Superior printing quality: Digital printing delivers print quality on par with offset printing. Experience exceptional results that can rival traditional printing systems.

 
Technological breakthroughs: Witness significant strides in digital printing technology. Enjoy enhanced quality as resolution jumps from 360 dpi to 600 dpi, resulting in sharper outputs. Furthermore, ink droplet size has been reduced from 14 to 5 picoliters, ensuring precise reproduction of images and text.

 
Tailored quality assessment: When considering a digital printer acquisition, it is crucial to evaluate your specific printing quality requirements. Each company and project may demand varying resolutions and levels of excellence. Define the optimal resolution that aligns with your standards, and select a digital printer that meets your precise needs.

 
Supercharge your productivity and unlock new levels of versatility  
Optimize production capacity: By embracing digital printing in corrugated cardboard manufacturing, you can unleash the potential of your flexographic printers. Print smaller quantities and free up valuable capacity, leading to an overall boost in plant productivity. Streamline your operations with effective planning and seamless job transfer to higher-capacity rotary die-cutters, reducing changeover times and enhancing operational efficiency.

 
Elevate die-cutter productivity: Experience improved efficiency in your flatbed or rotary die-cutters with the introduction of digital printing. Reduce machine setup times and maximize productivity. Factor in this advantage when strategizing and managing production in your facility, harnessing the full potential of your die-cutters.

 
Unparalleled flexibility and adaptability: Embrace the remarkable versatility offered by digital printing in the corrugated cardboard industry. Swiftly adapt to evolving market demands and meet specific customer needs by effortlessly changing designs and prints. This flexibility sets you apart from competitors and positions your company for success.

 
Lightning-fast printing speed: Some digital corrugated cardboard printers can achieve impressive linear speeds of up to 120 meters per minute. Experience the power of high-speed printing, driving agile and efficient production. Benefit from shorter delivery times and heightened responsiveness to market demands. Guarantee smooth operations and meet critical delivery deadlines with this exceptional printing speed.

 
Unlock cost savings and maximize efficiency 
Shed excess weight: Embrace the lightweight advantage of digital printing in the corrugated cardboard industry. By printing on lighter-weight papers, you can achieve substantial cost savings in materials compared to traditional flexographic printing. Experience annual paper cost savings of approximately 300,000 euros while upholding exceptional quality and reducing material consumption.

 
Minimize paper waste: Say goodbye to unnecessary waste and its associated costs by embracing digital printing. Compared to flexographic printing's average waste of 2.3%, digital printing reduces it to just 1.8%. Each percentage point reduction represents an annual saving of around 350,000 euros. Make a significant impact on your bottom line while prioritizing sustainability.

 
Technical and logistical considerations  
Printing width: Opt for a digital printer with a minimum printing width of 1600 mm to align with the standard size of 66" rotary die-cutters. This ensures seamless integration and operational efficiency in the production process.

 
Handling longer lengths: To accommodate lengths of 3 meters or more, a reliable feeder capable of handling 0.6 mm thick cardboard is essential. This guarantees smooth material handling and mitigates potential challenges during the printing process.

 
Flipping of cardboard sheets: In both the input and output stages of the printing process, flipping the cardboard sheets is necessary to print on the desired side. Proper planning is crucial to ensure a well-organized workflow, enabling efficient production and seamless transition to die-cutters.

 
Use of pre-feeders and flipping stackers: Incorporating pre-feeders is vital to meet increasing production demands. Additionally, ensuring precise stacking facilitates internal handling, flipping, and shipping of the sheets to other facilities. Consider implementing robots in pre-feeders and flipping stackers for enhanced flexibility, space efficiency, and improved sheet handling efficiency.

 
Inline die-cutting: Developments in technology are enabling the possibility of performing die-cutting inline with the digital printer. This advancement eliminates the need to transport sheets to separate die-cutters, resulting in reduced production time and enhanced productivity.

 
Implementation Strategy and Collaboration
Market analysis and business strategy: Prior to acquiring a digital printer, it is crucial to conduct a thorough market analysis. This entails evaluating the demand from both current and potential customers to determine the feasibility and profitability of the investment. Additionally, it is important to develop a robust business strategy that highlights the advantages and benefits of digital printing in the corrugated cardboard sector.

 
Printing cluster and joint business strategies: An intriguing option is to establish a digital printing cluster where multiple plants within the group redirect their digital printing orders to the plant that has acquired the printer. This internal collaboration allows for the optimization of resources and production capacity. Furthermore, this strategy offers enhanced flexibility in job distribution, leading to improved efficiency and profitability.

 
When considering the implementation of a digital printer in the corrugated cardboard industry, it is vital to consider these key aspects. Conduct a comprehensive market analysis, assess quality printing requirements, and develop a strong business strategy. Additionally, explore the benefits of establishing a printing cluster to optimize resources and improve operational efficiency. 
Take the next step in revolutionizing your corrugated cardboard printing process! Visit www.serra.com.es to explore our range of digital printing peripherals solutions and discover how our advanced technology can enhance print quality, increase productivity, and reduce costs. Don't miss out on this opportunity to transform your business. Click here to learn more and schedule a consultation with our team of experts at Serra today!